WORLD PREMIERE: THE FIRST-EVER BMW 2 SERIES GRAN COUPE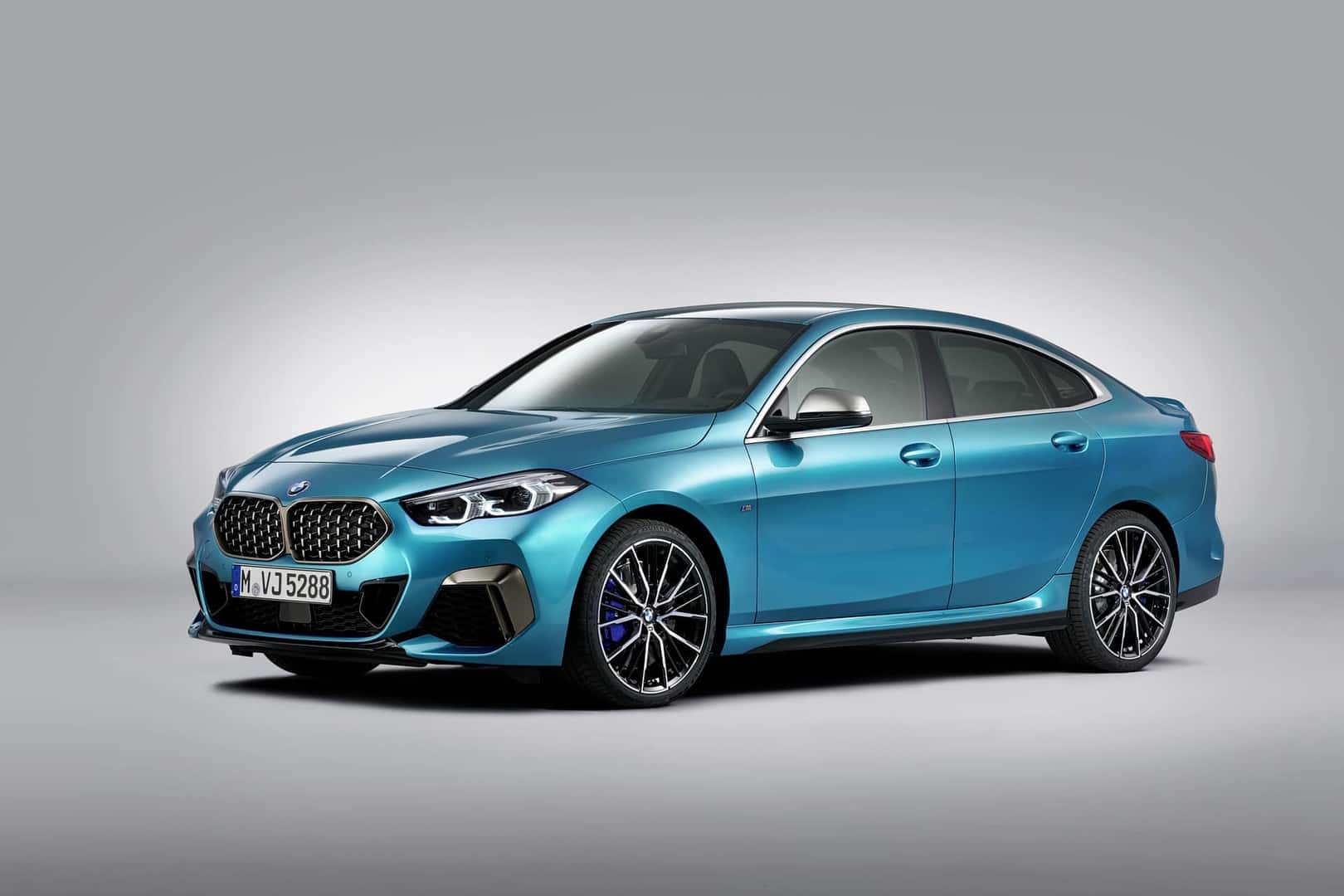 Despite wearing the "2 Series" name, this car has nothing in common with the 2 Series Coupe we've come to know and love. Instead, it's based on BMW's new FAAR architecture. So the new BMW 2 Series Gran Coupe shares its underpinnings with the new 1 Series hatchback.

On the outside, there are quite a few interesting details about the new BMW 2 Series Gran Coupe. Up front, it looks similar to the 1 Series it shares its chassis with but with some tweaks. For instance, there are little notches in its headlights, which visually separates the two halos in the headlight. It's a subtle design but one that actually looks quite nice. Another nice bit, full-LED headlights are as-standard.
Seen here in M235i-spec, the 2 Series Gran Coupe looks very aggressive. It gets massive front air intakes and little vertical vents next to them. It also gets the typical M Performance brushed aluminum-look mirror caps and the new Kidney Grille insert pattern. Overall, it's not a bad looking car. It has some really nice angles and can be quite handsome.
The BMW 228i xDrive Gran Coupe, which is exclusive to the US market. It packs a 2.0 liter turbocharged four-cylinder with 231 hp and 258 lb-ft of torque. It will get an eight-speed automatic and xDrive all-wheel drive as-standard.
The top-dog of the BMW 2 Series Gran Coupe lineup will be the M235i xDrive, though. Just like the BMW M135i, the new M235i Gran Coupe will use a 2.0 liter turbocharged engine making 306 hp and 332 lb-ft of torque. Again, it gets an eight-speed auto as-standard, along with xDrive all-wheel drive. According to BMW, 0-62 mph takes 4.9 seconds. An optional M Performance package shaves a tenth of a second off of that time.