The BMW 7 Series LCI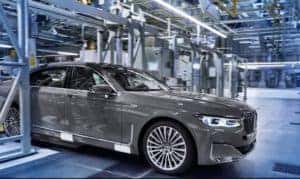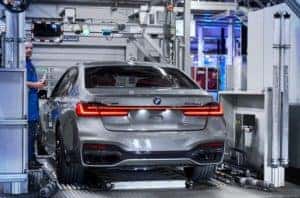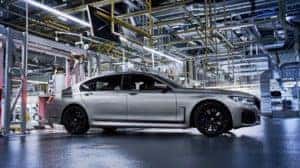 The identity of BMW has been the 7 Series for over 40 years. This version of the 7 will present the world with a number of upgrades explained in the brief article below! Production is already underway at the BMW Gorup Plant Dingolfing.
"New exterior design accents
The redesigned front and rear ends give the new BMW 7 Series a uniquely expressive appearance. At the front, the enlarged kidney grille contrasts very effectively with the slim headlights. As a result, the BMW 7 Series is clearly recognisable as part of the new BMW luxury segment and fits in with the design language of the BMW 8 Series and the BMW X7.
The rear-end design also brings fresh accents: The flatter three-dimensional rear lights rely completely on LED technology. Beneath the chrome bar between the two rear lights, there is now a slim six-millimetre light strip, which creates a discreetly illuminated accent when daytime running lights are switched on and produces a distinctive night-time design in the dark. There are also special rear lighting effects when the car is locked and unlocked.
The BMW 7 Series will continue to be available in two body variants, including the Long Wheelbase version with its 14-cm-longer wheelbase. 80 percent of customers opt for this version, which offers even more space in the rear.
The interior of the new BMW 7 Series Sedan is now also available with extended quilting around the centre console and in the armrests integrated in the door trim. New fine-wood interior trim is also available. Improved acoustic shielding in the rear wheel arches reduces the level of tire noise noticeable in the interior. To further enhance acoustic comfort, the side windows now also come with increased material thickness."
The 7 Series LCI will also be availble in a six-cylinder plug-in hybrid.