Should I Buy or Lease?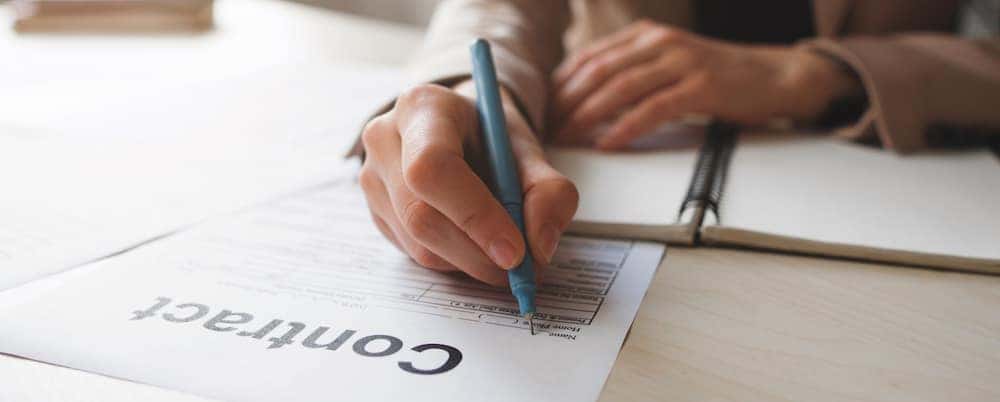 Many Wilton drivers looking for a new vehicle are deciding which financial plan is best. The decision of lease vs. buying ultimately comes down to which option is the best for you based on what you need and what's in your budget. To help make things easier, we have a list of the benefits of leasing and financing a vehicle, to help you choose before visiting BMW of Ridgefield.
Benefits of Buying
No Mileage Restrictions: If you have a commute outside the Carmel area, buying a car is the best option. WIthout having to think about mileage limits like you would on a lease term, you're able to drive as much as you want without breaking any loan terms.
Total Ownership: When you decide to buy a car, it's yours, and you can do whatever you want with it. You can add different BMW accessories or parts without violating the lease terms.
Selling Your Vehicle: Since you're not in a lease agreement, you're able to sell your vehicle anytime.
Financing: Leasing isn't too difficult, but financing a vehicle can be more open to drivers without stellar credit scores.
Benefits of Leasing
Lower Payments: The total cost of leasing, down payments and monthly lease payments, is a more affordable option for drivers.
New Features: A lease is a great way to get the latest features, as most leases are only for 2-3 years.
Trade-Ins: When the lease agreement is up, it's easy to bring your vehicle back to us for a new model. Visit your local Ridgefield dealership, pay off remaining fees, then drive off in your next new BMW.
Coverage: Warranty coverage and maintenance is easy with a lease, and any issues that arise during your lease will be taken care of as long as you're not over the mileage limit.
Learn More About Leasing and Financing at BMW of Ridgefield
Deciding between lease vs. buying boils down to what you need. Once you've made that choice, it's time to visit BMW of Ridgefield! Contact us today if you have any questions about our leasing and financing offers, our inventory of BMW models, or if you want to schedule a test drive.
More From BMW of Ridgefield
Whenever a new BMW is inching closer, fans of the Bavarian marque are worried about the styling changes as the latest designs haven't exactly been well-received by the audience. Thankfully, it looks as though the German luxury brand will be playing it safe with the mid-cycle revision for the non-M3 3 Series Sedan. A…

New spy shots show an obviously uprated 4 Series Gran Coupé being tested on public roads, lending credence to earlier claims that Buchloe's next unveiling will be a four-door proposition, rather than based on the two-door 4 Series coupé. The tip came from an unidentified source on the popular Bimmerpost forum who claimed to…

All new for 2022, the BMW 2 Series Coupe is only the second generation of 2 Series but actually the latest in a long line of small, two-door, four-seat, small-engine, everyday sports cars from BMW. The BMW 1600, back in the original Neue Klasse, was one of the cars that really got BMW started…