10th Anniversary Celebration – Recap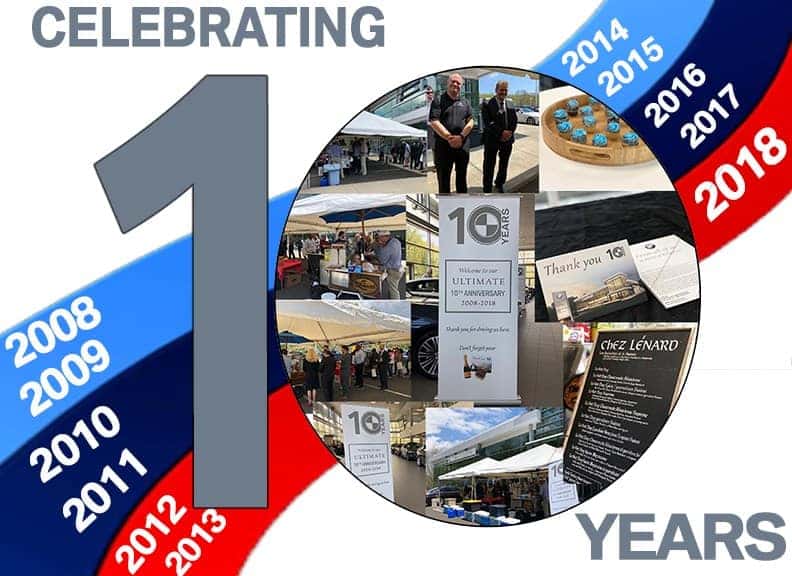 10 years later, here we are with over 100 associates and endless memories. The development to what has become the present day BMW of Ridgefield is incomparable. We wouldn't be who we are today without our customers. We wanted to do something over the top for our celebration not only for our employees, but our customers too. On May 8th, we celebrated from open to close.
               
Each customer who visited throughout the day also entered a raffle to win one big prize. Our "Night in the City" raffle prize included a Broadway show of your choice with limousine round trip service, a champagne basket, a gift card to Broadway.com for $500, and a gift certificate top use for lunch or dinner at Raffaele Gallo's NYC restaurant! All of our customers that day did not only receive a chance to win the "Night in the City" raffle, but they also received a gift from us as they walked out the door. We wanted to show our appreciation to the best of our ability so we included a bottle of Veuve Clicquot, truffles from Deborah's Chocolates of Ridgefield, and a hand-signed thank you card by our dealer principal, Ed McGill.
We are proud to announce that over 400 customers came to celebrate with us. After we underestimated the turnout for our 10  year celebration, we can't wait to plan and celebrate future milestones in even bigger ways. We can't express it enough; we wouldn't be where we are today without our customers. Thank you once again to everyone who was a part of such a wonderful day.